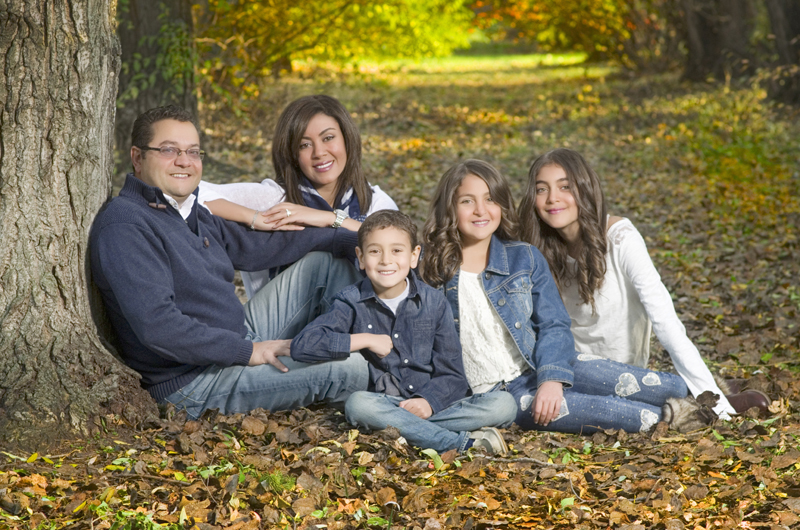 Family portraits are a great way to remember and look back at those who are closest to you.

Let Imperial Photo create the perfect family portrait. Over the years people change and we like to think of a portrait as a bit of memory insurance!

Whether it's for your children, a small or large extended family, we can give you the results you'll cherish for years to come!
Many of our portrait sessions take place on location in the beautiful outdoors, or at a location of your choice.

Portrait Session Planning Tips
With a little preparation and planning you can create the perfect portrait. Clothing and colors are very important factors. If you select and harmonize the right tones, fashions and background setting, your portrait will be pleasing to the eye. It will have the sense of harmony, balance and will have the look and feeling of a masterpiece.

Avoid busy patterns and contrasting tones. Instead choose colors in the same tonal range so that no single member stands out. Plan clothing style, color and tone very carefully. Try to keep your colors within the group in the same color family, either the warm earth tones or the cool tones. The colors need not be identical like uniforms; they should simply coordinate - not clash, to make your group portrait successful.

As well as color family, try to keep the tonal range of light to dark similar. For example, a very dark brown and a light beige are in the same color family but opposite in tonal range. Choose casual styles and colors appropriate to the environment. Denims and leather styles are excellent outdoors. Simple sweaters, jackets and scarves photograph very well.

Of course you wouldn't follow every single item listed here to the letter. These are simply ideas. I always recommend that you wear something you feel good in! ​​